Senior Management Team
Executive
Management
James R. Brickman
Co-founder, CEO & Director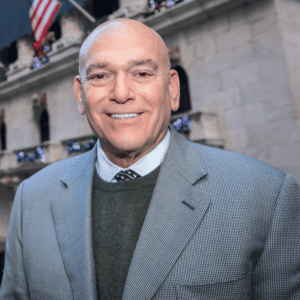 Richard A. Costello
Chief Financial Officer
Jed Dolson
Chief Operating Officer & Executive Vice President
Neal Suit
Executive Vice President, General Counsel, and Chief Risk and Compliance Officer
Senior Management Team
Division
Presidents
Mr. Brickman is the founder and president of Centre Living Homes. Mr. Brickman has grown Centre Living Homes from its beginnings in 2012 as a niche infill developer in Dallas to an award-winning homebuilder with multiple product types and several communities in DFW's most coveted markets, including Frisco, Richardson, Heath, and Waxahachie. Before founding Centre Living Homes, Trevor worked as a loan officer and analyst for Green Brick Partners.
Mr. Brickman received a B.S. Degree in History from Centre College in Kentucky and M.S. Degree in Real Estate and Construction Management from the University of Denver.
A second-generation builder, Mr. Handler serves as the President of the GRBK GHO Homes, LLC, a division of Green Brick Partners. As the former owner of GHO Homes, Mr. Handler strategically grew the company, focused on building on the Treasure Coast of South Florida, into a well-respected and nationally recognized company – twice named one of the fastest-growing builders in the U.S., thus catching the eye of Green Brick Partners. In 2018, Mr. Handler sold controlling interest to Green Brick Partners and has remained president and continues to oversee the company's day-to-day operations and new development growth.
He and his core team have worked to keep GHO Homes one of the top local builders in the area for over 20 years. He credits his success to his team approach, daily involvement in all aspects of the business, and the lifetime of building knowledge learned at the kitchen table with his family. He focuses his team on looking forward with new technology and also on giving the one-on-one personal experience buyers deserve.
Mr. Handler graduated from the University of Florida in 1990 with a bachelor's degree in building construction and received his Juris Doctorate from the University of Florida College of Law in 1994.
Mr. Jerke is the president of Trophy Signature Homes in Austin, TX. Before joining Green Brick Partners, Mr. Jerke served as a division president for a regional builder in Tennessee, where he successfully started a new division in Chattanooga. His experience also includes serving as vice president of construction for a prominent privately-held builder in Austin.
Mr. Jerke received a B.S. degree in Construction Science from Texas A&M University.
Atlanta native Warren Jolly is president of The Providence Group (TPG) of Georgia, an award-winning, Atlanta-based homebuilding company. The company is known for its desirable locations, amenity-rich neighborhoods, top-quality construction, and innovative product design. TPG has been awarded over 100 Gold Obie Awards by the Greater Atlanta Homebuilders Association for product design, planning, amenities, and execution, including seven prestigious Community of the Year awards since its founding.
Mr. Jolly's ability to identify and factor customer needs into the process of land planning, product design, and implementation allowed him to adapt his communities to meet those needs and grow a hugely successful homebuilding business. His ability to work successfully with neighborhood groups, zoning officials, and government staff personnel to gain support and approval for his proposed communities is unparalleled and has significantly contributed to the overall success of TPG.
Mr. Jolly received a B.S. degree in Building Sciences from the University of Auburn. He currently serves as an advisory board member for the Master of Real Estate Development program at the University of Auburn.
Steve Schermerhorn is president of CB JENI Homes, Normandy Homes, and Southgate Homes, three prominent Green Brick Partner brands in Dallas/Fort Worth. In 2010, Mr. Schermerhorn joined CB JENI Homes, which often ranks as the largest townhome builder in Texas. Mr. Schermerhorn served as the controller and chief financial officer of CB JENI until 2014 when he was named president of the division. His successful leadership, which includes a team-oriented, customer-first approach, led to him being named president of Normandy Homes in 2020 and Southgate Homes in 2021.
Mr. Schermerhorn earned his bachelor's degree from the University of South Dakota and his MBA from the University of Texas at Dallas.